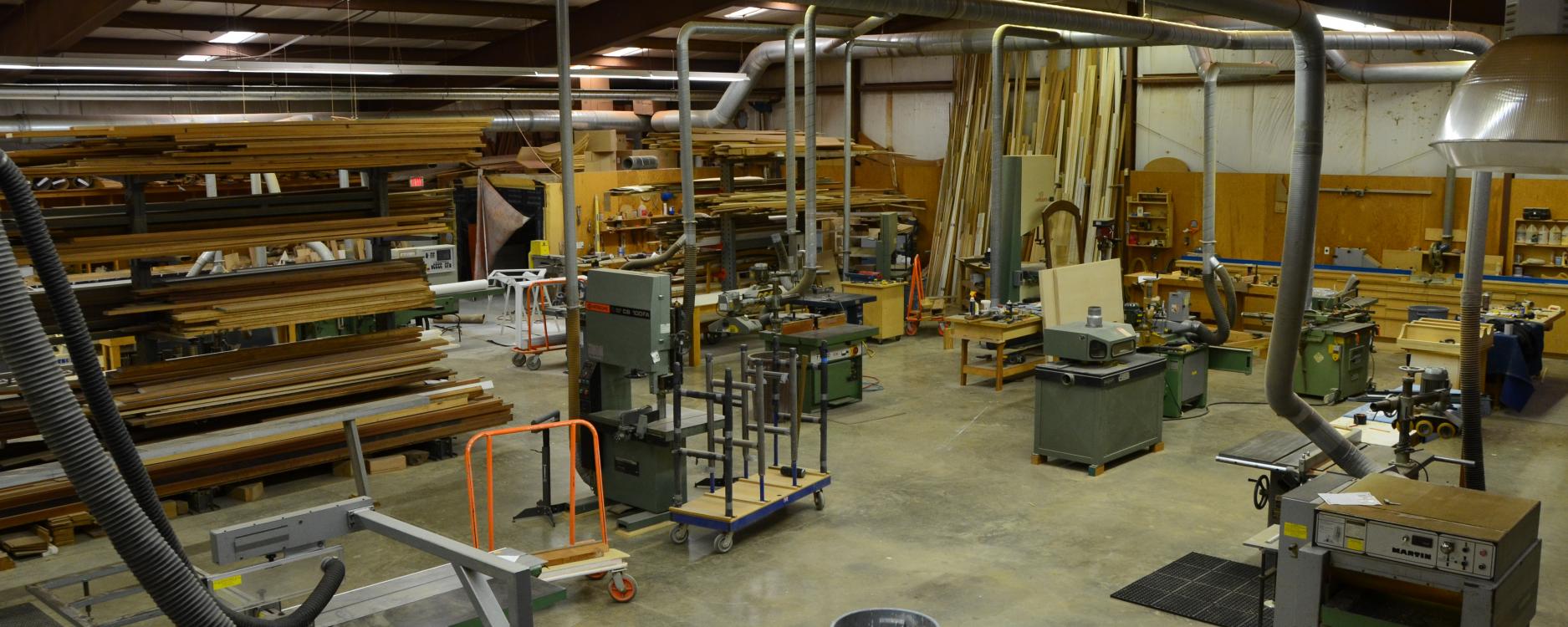 Located off Stephen Hands Path in East Hampton, the 8000 square foot facility is equipped to allow us to fabricate nearly any piece of custom woodwork in-house. Lathe work, radius and curved mouldings, doors, windows, cabinets and furniture- we make it all using high quality, climate appropriate materials to meet project specifications and client demands.
Typically reserved for our own projects, we've begun opening the doors for referrals from clients, designers, contractors, and others who have come to us with one of a kind projects that require a level of craftsmanship, quality control, and know-how that we provide along with the correct tools to ensure an excellent finished product.
We do our own custom moulding knife grinding on site, and can help bring that special level of original detail to your next remodeling or building project. From accurately replicating historical mouldings and casework to making your custom moulding profiles a reality, we can bring the critical details of your project to life.
If you're interested in having your designs manufactured or for inquiries, please do not hesitate to contact us.